On-Site CPR and First Aid Combined On-Site Conducted in Michigan- $42.95 Per Student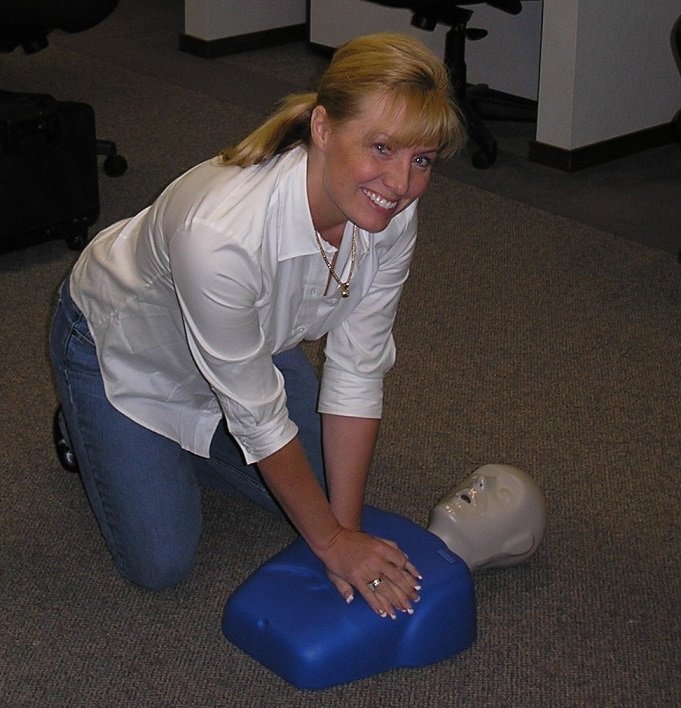 This is a Health & Safety Training conducted onsite within Manufacturing and Light Industrial Facilities, Adult Foster Care, Child Day Care, Homes for the Aged and Skilled Nursing Facilities in Michigan.  This can be scheduled first if you choose by going to www.directcaretraining.com and Click on Live Events and Scroll Down.  Once your purchase is made here, unless otherwise arranged, we will contact you by phone to establish the date and time for a live instructor to visit.
Please note Direct Care Training & Resource Center, Inc. acts for multiple national organizations and uses their products to certify in CPR, Fist Aid, Blood Borne Pathogens and Oxygen Administration, not just those whose images we may use to highlight publications.

Be sure and put the correct number of students.  So, if there are 11 students, put 11 in your cart.  In the event a student cannot be present, a credit will be issued for the next class ordered by your agency/company.
 Phone support is not available for online store orders, email only.