The Mobile Secretary - Professional Communication Services for Care Providers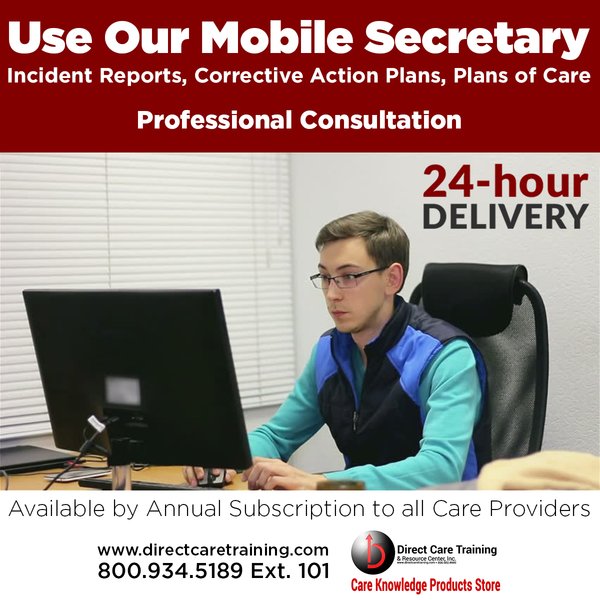 The Mobile Secretary - Professional Communication Services for Care Providers
This is the quarterly subscription version. Think of the number of correspondence items you need in the course of operating an adult day care, a medical practice, home health agency or group living business.
It might be:
A Corrective Action Plan in response to regulatory citations or violations
A special kind of Plan of Care and Daily Routine you need to develop for a resident or home care client with highly specialized needs, or
A letter of thanks to someone who recently expressed interest in your business
You pay $79.95 per quarter and you are allowed to request up to five, (5) correspondence items per quarter.
Please note this is not about some cookie-cutter peddling of templates. Our goal is to assist you in improving your internal governance by improving your level and timeliness of correspondence and in the process complement your operation.
This means that if you need to develop a Corrective Action Plan we first read the entire complaint. We contact you by phone, discuss it and ensure that what we propose as a means of correction is in accordance with applicable stature or rule. In addition we seek to ensure you are comfortable that any commitments made via the Plan match your ability and willingness to add to how you govern.
Once you make your purchase here you are emailed a series of forms and links to these online forms. They allow you to request our consultation which allows us to create what you need rather specifically. Its that simple.
Peace of mind and regulatory compliance can be powerful friends. Click Here for a printed Product Release Document and Explanation.
Reviews
Featured Products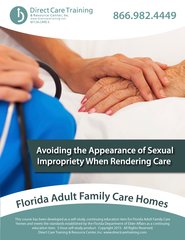 Avoiding Appearance of Sexual Impropriety When Rendering Care (3 CEUs)
$69.95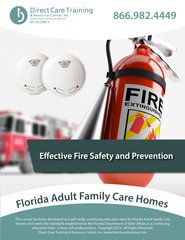 Florida Adult Family Care Home CEU Product - Effective Fire Safety (3 CEUs)
$75.00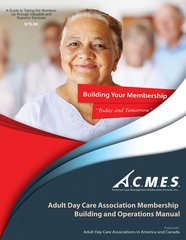 Adult Day Care Associations: Strategies for Heightening Membership
$29.95