Assistance in the Final Development of Policies and Procedures - Group Living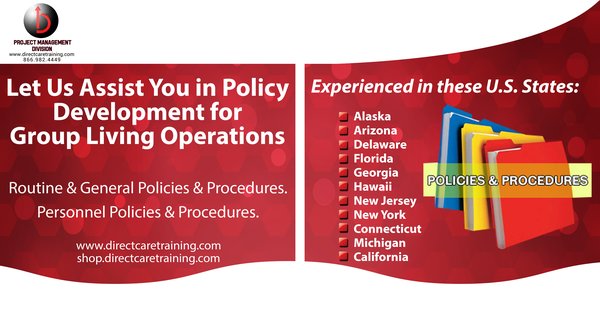 Assistance in the Final Development of Policies and Procedures - Group Living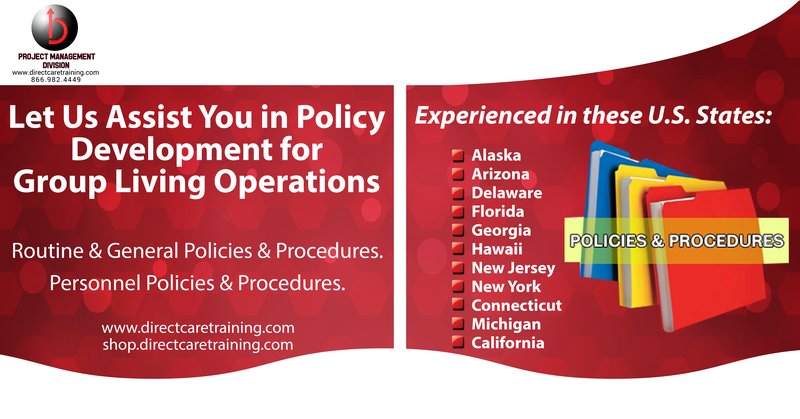 Efficient Program Management is directly tied to the development and usage of enforceable Policies and Procedures. These are broken down into two, (2) categories:
Routine and General Policies and Procedures - Governing Everyday Program Operations
Personnel Policies and Procedures - Governing the Deportment and Supervision of Personnel
We join with you to develop these in an effort to ensure your policies help manage liability and add to the overall smooth operation of your new care delivery program while also ensuring your regulatory compliance.
Purchasers also receive our assistance with one, (1) Corrective Action Plan post-licensing the first two, (2) years after licensing in the event a complaint results in established violations.

Once your purchase is made here, we contact you to set-up our first discussion. If you would like to apply to make this purchase in two, (2) payments, contact the office at 800.934.5189 Ext. 101 or send an email to: info@directcaretraining.com.

Reviews
Featured Products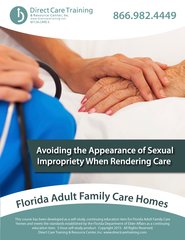 Avoiding Appearance of Sexual Impropriety When Rendering Care (3 CEUs)
$69.95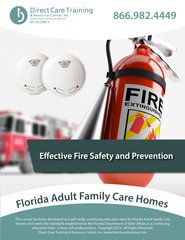 Florida Adult Family Care Home CEU Product - Effective Fire Safety (3 CEUs)
$75.00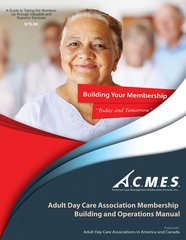 Adult Day Care Associations: Strategies for Heightening Membership
$29.95