Direct Care Worker Annual Training Subscription - 21-50 Employees
Direct Care Worker Annual Training Subscription - 21-50 Employees
This is a subscription based product for large group homes in Michigan who tend to have 20+ employees. This subscription allows you access to our curriculum for direct care staff. This includes utilizing:
Online School
Printable Self-Study Products
Live Monthly On-Line Sessions (Schedule provided in advance to subscribers)
Subjects include all those required in State of Michigan Administrative Rule such as:
Resident Rights
Person Centered Planning with Gentle Teaching
Basic Medication Administration
Prevention & Containment of Communicable Disease
Reporting Requirements: Documentation Integrity
Rendering Personal Care Safely and With Dignity
Prohibited Practices
Licensee is allowed to duplicate our copyrighted manual as well as the review questions to use for internal sessions. In addition 25 in-service outlines are provided, most designed to be covered in 30-minutes or less as an added tool to polish and develop your team.
Why we are the only source....
Reviews
Featured Products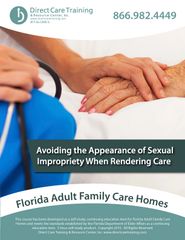 Avoiding Appearance of Sexual Impropriety When Rendering Care (3 CEUs)
$69.95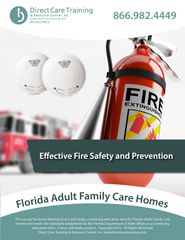 Florida Adult Family Care Home CEU Product - Effective Fire Safety (3 CEUs)
$75.00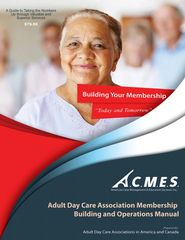 Adult Day Care Associations: Strategies for Heightening Membership
$29.95