Direct Care Worker (Group Home) Single User - Michigan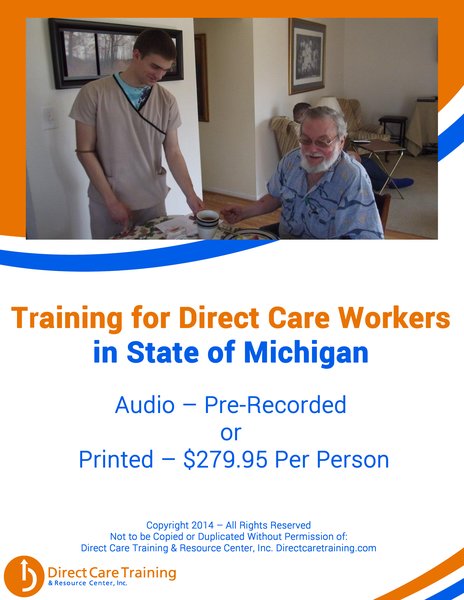 Direct Care Worker (Group Home) Single User - Michigan
This is both an audio and printed course designed to polish direct care staff in adult foster care, adult family care home and similar care environments. Subjects include:
Reporting Requirements: Documentation Integrity
Recognizing and Responding to Potentially Violent Behavior
Diffusing Potentially Confrontational Situations

Prevention & Containment of Communicable Disease: Blood Borne Pathogens
Sanitary Kitchen Management that Prevents Disease
Effective Fire Safety & Prevention
Person Centered Planning
Rendering Personal Care Safely and With Dignity: Resident Protection
Responding to Emergencies
Basic Medication Administration
Resident Rights and Prohibited Practices

Special Section Just Added on: Utilizing the Principles of Gentle Teaching.
Utilizing products such as these not only assist you in maintaining regulatory compliance but helps reduce liability and heightens the effectiveness of direct care staff.
Click here for special video on success as a direct care worker

Delivery: Once your order is placed you receive links to download your product. You have options of printed self-study products in digital format or usage of the on-line school. More details by phone or email: info@directcaretraining.com or 866.982.4449 Ext. 101.
Why we are the only credible source for direct care training....
Reviews
Featured Products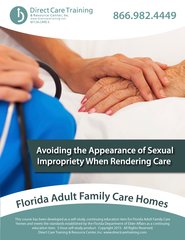 Avoiding Appearance of Sexual Impropriety When Rendering Care (3 CEUs)
$69.95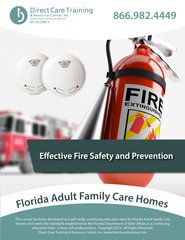 Florida Adult Family Care Home CEU Product - Effective Fire Safety (3 CEUs)
$75.00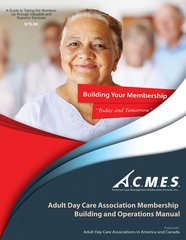 Adult Day Care Associations: Strategies for Heightening Membership
$29.95