16 Hours of Continuing Education - Michigan - Adult Foster Care Licensees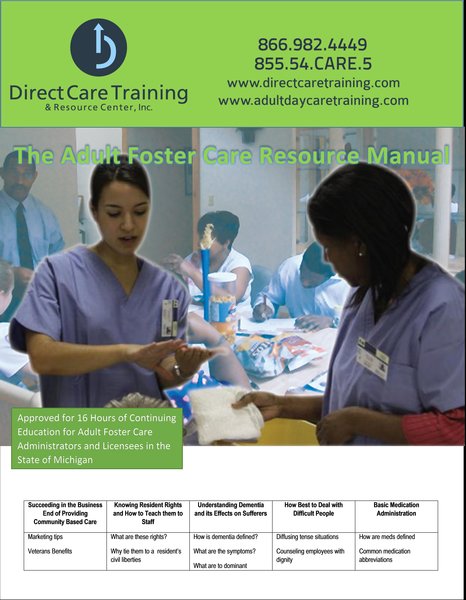 16 Hours of Continuing Education - Michigan - Adult Foster Care Licensees
If you prefer to take this in the online school instead of ordering audio and printable products here, Click Here

Everyone needs development...Click Here for Why We are the Only Option...
Click Here for a broader discussion about our highly specialized approach to training in community based care
Content: A compilation of courses designed to assist providers of Adult Foster Care in Michigan to complete their annually required sixteen, (16) hours of continuing education. Less than $5.00 per CEU credit.
Subjects:

1104

Recognizing and Preventing Dehydration and Malnutrition

2 CEUs

1105

Knowing Resident Rights and How to Teach them to Staff

2 CEUs

1112

Understanding Dementia and its Effects on Sufferers

4 CEUs

1123

How Best to Deal with Difficult People

4 CEUs

1136

Basic Medication Administration

8 CEUs

What are Some Physical Signs of Dehydration?

What are Some Physical Signs of Malnutrition?

How Can staff Work to Avoid These Occurrences?

Why are the Elderly Especially Vulnerable?

How a Team Approach can Help

What are these rights?

Why tie them to a resident's civil liberties

How is dementia defined?

What are the symptoms?

What are to dominant treatments?

How to communicate effectively

What Physical Therapists Can Teach You that Benefits Residents

How Direct Care Workers Can Complement Rehabilitation

Understanding how medications are defined, to be stored and administered
Click Here
if you prefer to pay for and take the courses in the online school.
Delivery: Once your order is placed you receive links to download your product or a Product Specialist will email the PDF files to you. This normally occurs within 4 hours of orders placed by midnight. Delays can occur of a few hours on weekends and holidays. You are ordering a printable, self-study product. If you prefer to use the online school please browse the library at: directcaretrng.pathwright.com. More details by email only: info@directcaretraining.com or onlinelearning@directcaretraining.com. Phone support is not available for online store orders, email only.
Click Here for a video on success as an adult foster care provider
Once purchase is made you will receive a link to download your product or take it in the online store.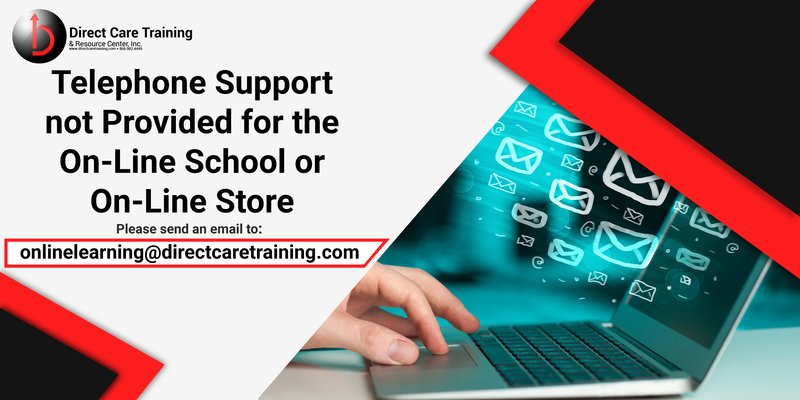 Reviews
Featured Products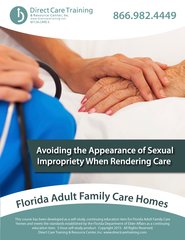 Avoiding Appearance of Sexual Impropriety When Rendering Care (3 CEUs)
$69.95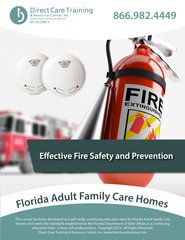 Florida Adult Family Care Home CEU Product - Effective Fire Safety (3 CEUs)
$75.00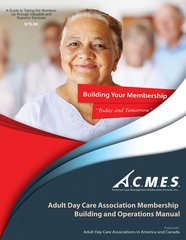 Adult Day Care Associations: Strategies for Heightening Membership
$29.95