2 Year Continuing Education Bundle for Michigan Adult Foster Care Licensees with CPR/First Aid for 3 Staff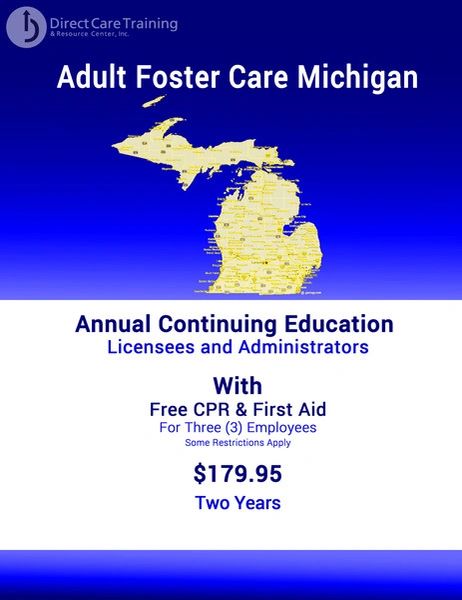 2 Year Continuing Education Bundle for Michigan Adult Foster Care Licensees with CPR/First Aid for 3 Staff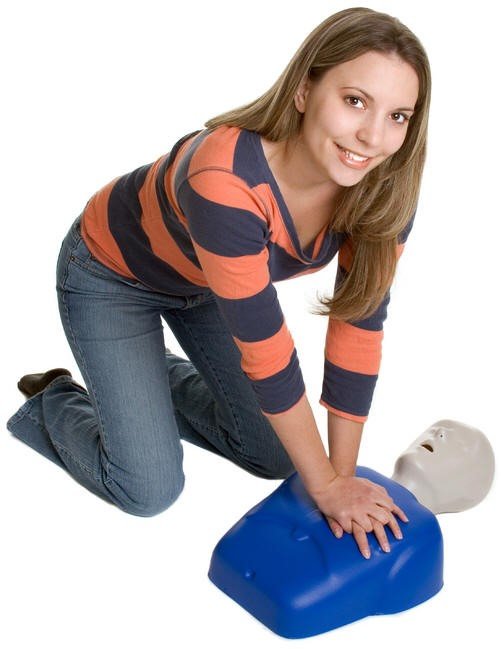 Content:    This is the usage of self-study or online courses for continuing education for Michigan adult foster care providers.  Purchasing this bundle also comes with CPR and First Aid for 3 staff in the home, certified for 2 years by the American Safety & Health Institute.  This health & safety training can be provided on-site in SE Michigan.
Delivery:   Once your order is placed you receive links to download your product or a Product Specialist will email the PDF files to you. This normally occurs within 4 hours of orders placed by midnight. Delays can occur of a few hours on weekends and holidays. You are ordering a printable, self-study product. If you prefer to use the online school please browse the library at: directcaretrng.pathwright.com. More details by email only: info@directcaretraining.com or onlinelearning@directcaretraining.com. Phone support is not available for online store orders, email only.
Price increased 1.1.2016
Everyone needs development...Click Here for Why We are the Only Option...
Click Here for a broader discussion about our highly specialized approach to training in community based care
Click Here if you prefer to pay for and take the course in the online school.

Reviews
Featured Products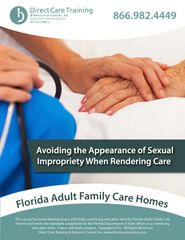 Avoiding Appearance of Sexual Impropriety When Rendering Care (3 CEUs)
$69.95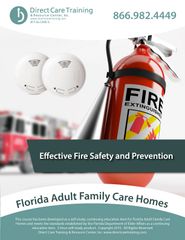 Florida Adult Family Care Home CEU Product - Effective Fire Safety (3 CEUs)
$75.00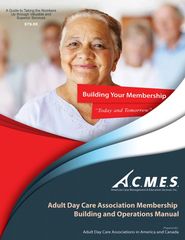 Adult Day Care Associations: Strategies for Heightening Membership
$29.95