2-Year Continuing Education Bundle for Michigan Adult Foster Care Licensees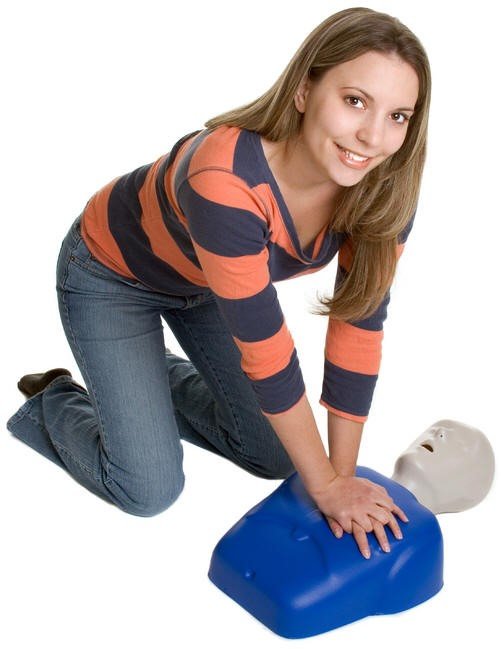 Content:    This is the usage of printable self-study courses for continuing education for Michigan adult foster care providers. 

Available Subjects include a combination of any found in our catalog for Michigan AFC providers, including:
The Special Dynamics of Traumatic Brain Injury
Stroke Prevention and Rendering Assistance to Stroke Survivors
Effective Financial and General Management
Person-Centered Planning
When the New Resident is a Sex Offender
Medication Administration for Administrators

Delivery:   Once your order is placed, we reach out within 4 hours and obtain your subject preferences.  You are entitled to a total of 32 CEUs for one, (1) person.  Click Here for the catalog.  Delays can occur of a few hours on weekends and holidays. You are ordering a printable, self-study product. If you prefer to use the online school please browse the library at: directcaretrng.pathwright.com. More details by email only: info@directcaretraining.com or onlinelearning@directcaretraining.com.
For CPR and First Aid, these are available with this subscription for up to three, (3) staff when requested/scheduled within one year of your purchase.

 Reminder:  You are ordering a printable, self-study product.  
 Phone support is not available for online store orders, email only.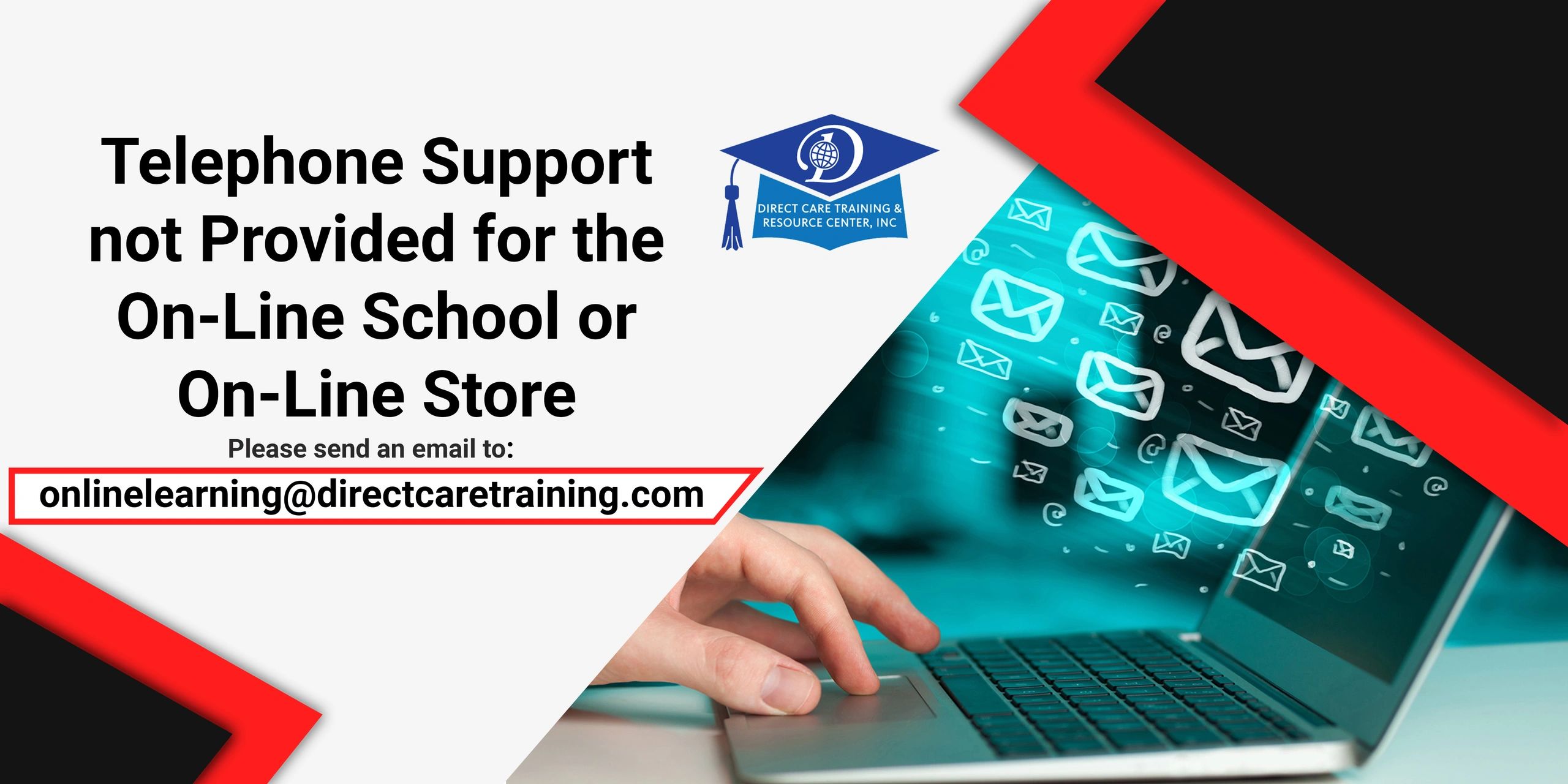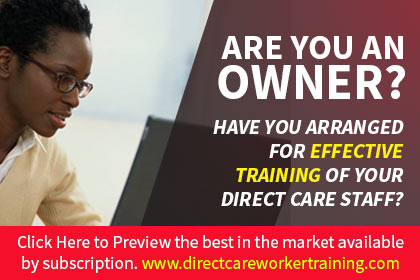 www.directcareworkertraining.com