Adult Day Care - An Informational Guide for Landlords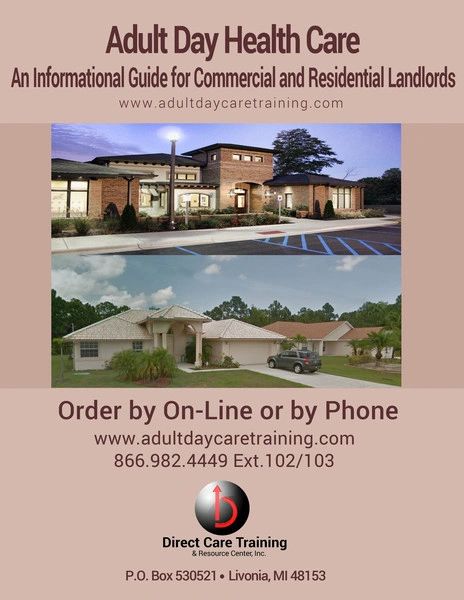 Adult Day Care - An Informational Guide for Landlords
Whether its a private home in Montgomery, Alabama someone wants to use as a residential adult day care program or a commercial property located within a strip mall in Palm Springs, California this guide is designed to inform property owners about particular dynamics unique to adult day care. Using this guide you can recruit adult day care centers more effectively to use your property and engage in more informed discussions with adult day care operators who approach you to lease your property. EBOOK.
Delivery: Once your order is placed you receive links to download your product. You have options of printed self-study products in digital format or usage of the on-line school. More details by phone or email: info@directcaretraining.com or 866.982.4449 Ext. 101.

Click Here if you prefer to pay for and take the courses in the online school.

Reviews
Featured Products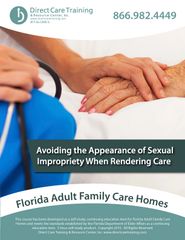 Avoiding Appearance of Sexual Impropriety When Rendering Care (3 CEUs)
$69.95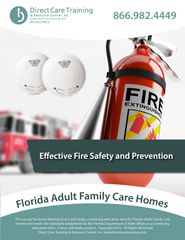 Florida Adult Family Care Home CEU Product - Effective Fire Safety (3 CEUs)
$75.00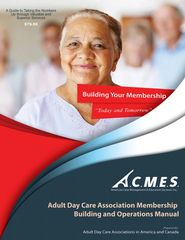 Adult Day Care Associations: Strategies for Heightening Membership
$29.95