Adult Day Care Training Course No. 1310 - Prevention and Management of Wounds (3 CEU)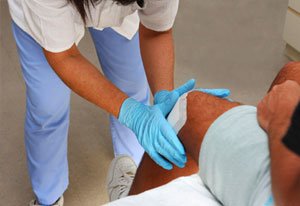 3 CEUs - Prevention and Management of Wounds
This is a single user product.

Content Highlights:  Practices that contribute to pressure relief and techniques for ensuring wounds do not develop or worsen on your watch. Special section on documenting the presence of and changes affecting wounds.
Continuing Education Credits:  The methodology used in the preparation of this course, including its review components, qualify it to provide three, (3) hours of continuing education.
Delivery: You are ordering a printable product. Generally within four hours the product is sent to you via email along with instructions for how to return the review questions for validation of completion. This could be longer on weekends and holidays. If you prefer to use the online school please browse the library at: directcaretrng.pathwright.com. 
 More details by email only: info@directcaretraining.com
 or onlinelearning@directcaretraining.com.
 Reminder:  You are ordering a printable, self-study product.  
 Phone support is not available for online store orders, email only.