Adult Foster Care Bundle - Resource Manual IV - 16 Hours of CEUs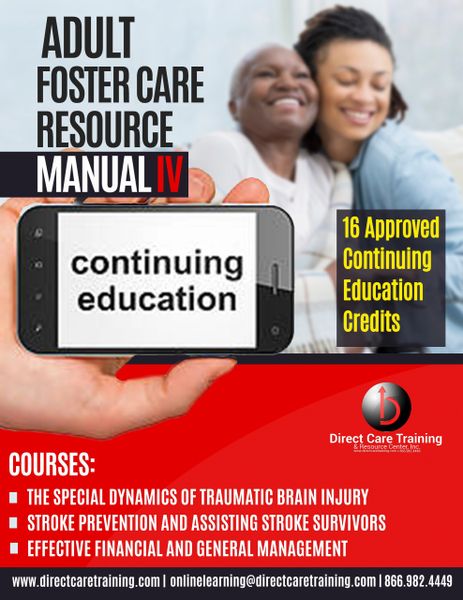 Adult Foster Care Bundle - Resource Manual IV - 16 Hours of CEUs
This is the Adult Foster Care Resource Manual IV, which is a compilation of courses that total a minimum of sixteen, (16) hours of annually required continuing education.  Each course is presented separately in its own section but within the manual. 
Subjects included are:
1125 - Understanding the Dilemma of Pain

1153 - Special Dynamics of Traumatic Brain Injury
1154 - Stroke Prevention and Quality Service to Stroke Survivors
Once completed, review questions can be returned to:
Email:         onlinelearning@directcaretraining.com
Fax:            800.305.6764
Once your order is placed you will receive your product as a PDF file via email within four, (4) hours if placed by 6:00 p.m. EST.  Otherwise, you will have the courses the following morning.  Click Here is you prefer to use the online school.  Click Here for the complete course catalog.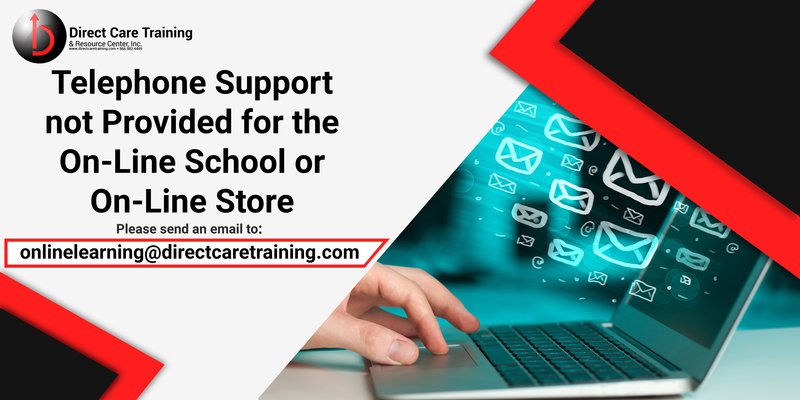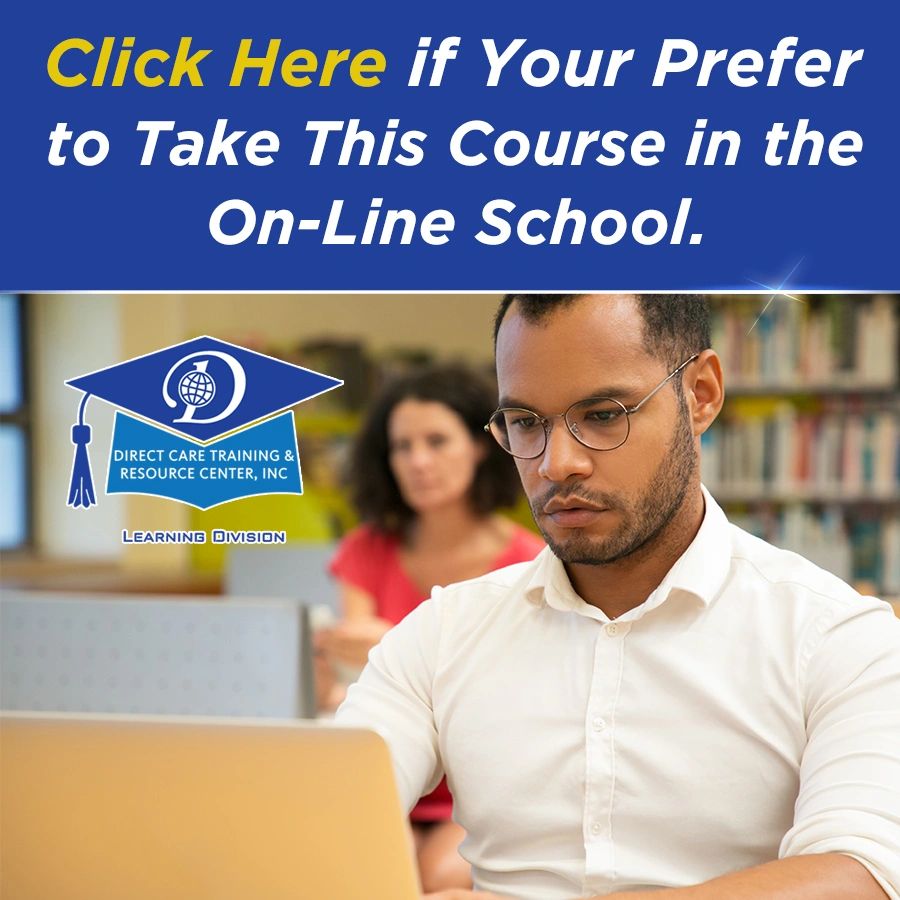 Reviews
Featured Products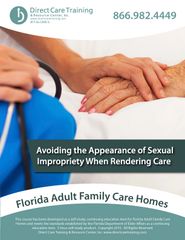 Avoiding Appearance of Sexual Impropriety When Rendering Care (3 CEUs)
$19.95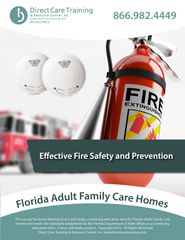 Florida Adult Family Care Home CEU Product - Effective Fire Safety (3 CEUs)
$19.95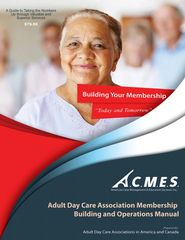 Adult Day Care Associations: Strategies for Heightening Membership
$29.95