Adult Foster Care Course No. 1116 - Effective Financial and General Management (4 CEUs)
4 CEUs for the Michigan Adult Foster Care Home – Ask About Other Jurisdictions.
This is a single user product.

This course was developed specially for the group living provider.  This includes the Adult Family Care Home, VA Medical Foster Home or the Adult Foster Care Home. 
Contents include:
1.   How to Make Budgeting Your Friend
2.  Review of Rules For Managing Resident Funds

3.   Essential Elements of Business Plan Development
4.   Recruiting, Training, Monitoring and Disciplining Personnel Correctly
5.   Understanding how Marketing and Sales Work and Why They are Different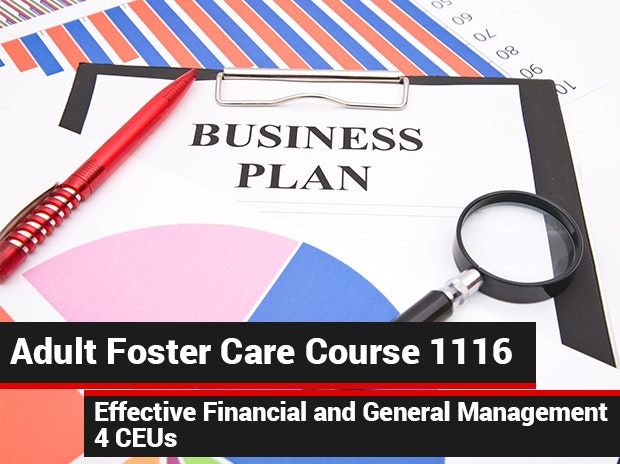 Delivery: You are ordering a printable product. Generally within an hour, the product is sent to you via email along with instructions for how to return the review questions for validation of completion. This could be longer on weekends and holidays. If you prefer to use the online school please visit:  Course 1116 in OnLine School  Reminder:  You are ordering a printable, self-study product.    Phone support is not available for online store orders, email only.