Adult Foster Care Course No. 1116 - Effective Financial and General Management (4 CEUs)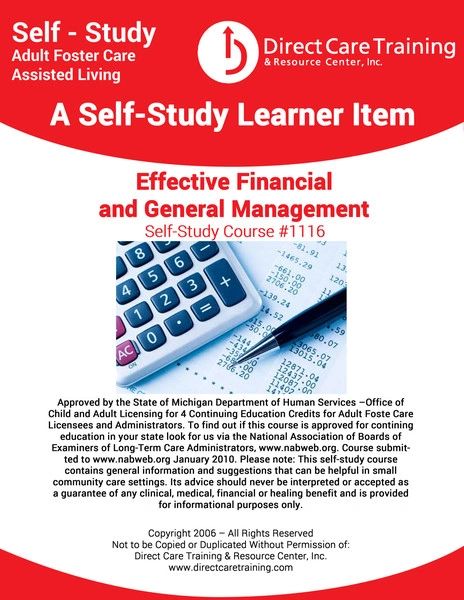 Adult Foster Care Course No. 1116 - Effective Financial and General Management (4 CEUs)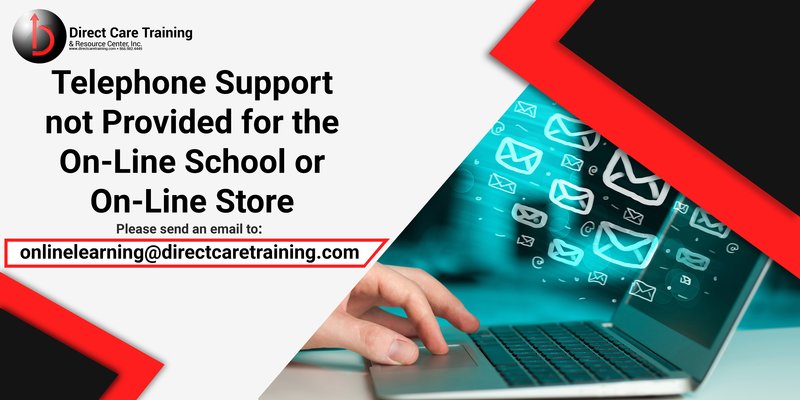 4 CEUs for the Michigan Adult Foster Care Home – Ask About Other Jurisdictions.
This course was developed specially for the group living provider.  This includes the Adult Family Care Home, VA Medical Foster Home or the Adult Foster Care Home. 
Contents include:
1.   How to Make Budgeting Your Friend
R  Review of Rules For Managing Resident Funds

2.   Essential Elements of Business Plan Development
3.   Recruiting, Training, Monitoring and Disciplining Personnel Correctly
4.   Understanding how Marketing and Sales Work and Why They are Different
Additionally, it comes with 3 bonuses:  Special "Matters in Care" marketing memos focused specifically on the group home business model.
Delivery:   Once your order is placed you receive links to download your product or a Product Specialist will email the PDF files to you. This normally occurs within 4 hours of orders placed by midnight. Delays can occur of a few hours on weekends and holidays and for orders placed after 8:00 p.m. EST. You are ordering a printable, self-study product. If you prefer to use the online school please Click Here.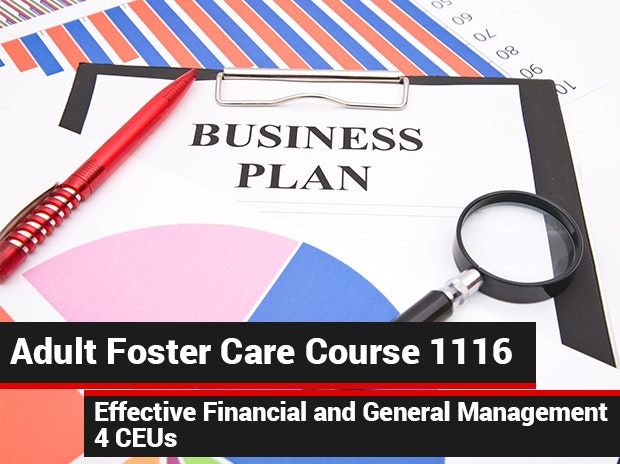 More details by email only:

 
info@directcaretraining.com
 or
onlinelearning@directcaretraining.com
. Phone support is not available for online store orders, email only.
Reviews
Featured Products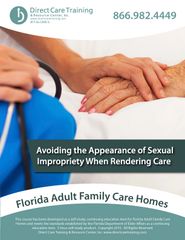 Avoiding Appearance of Sexual Impropriety When Rendering Care (3 CEUs)
$69.95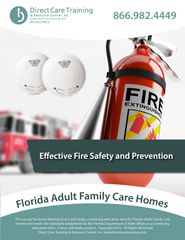 Florida Adult Family Care Home CEU Product - Effective Fire Safety (3 CEUs)
$75.00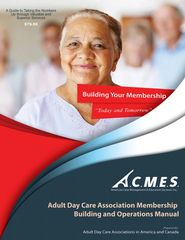 Adult Day Care Associations: Strategies for Heightening Membership
$29.95