CEU Product: Florida Adult Family Care Home Disaster Preparedness Training - Certifies 3 Persons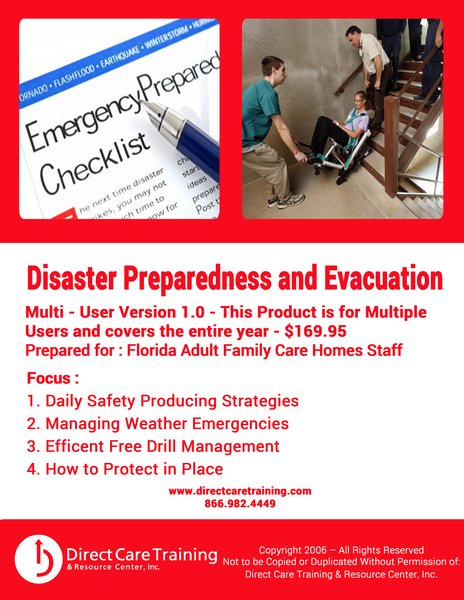 CEU Product: Florida Adult Family Care Home Disaster Preparedness Training - Certifies 3 Persons
Content: This course was specifically designed for Florida Adult Family Care Homes. It covers how to respond to disasters in a variety of categories including from:
· Weather
· Terrorism
· Property Damage
· Home Invasion
Delivery: Once your order is placed you receive links to download your product or a Product Representative will personally send PDF files to you. This normally occurs within 4 hours of purchase. If you prefer the online school instead of printable products please browse the library at: http://directcaretrng.pathwright.com. More details via email: info@directcaretraining.com or onlinelearning@directcaretraining.com. Telephone support not provided for online store products.
Why we are the only source....
Reviews
Featured Products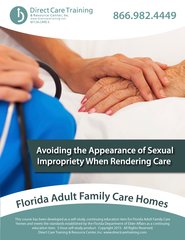 Avoiding Appearance of Sexual Impropriety When Rendering Care (3 CEUs)
$69.95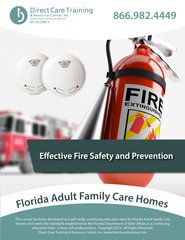 Florida Adult Family Care Home CEU Product - Effective Fire Safety (3 CEUs)
$75.00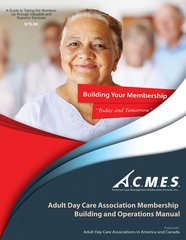 Adult Day Care Associations: Strategies for Heightening Membership
$29.95