CEU product for Florida Adult Family Care Home - How Best to Get Along with Difficult People: Residents, Resident Family Members and Employees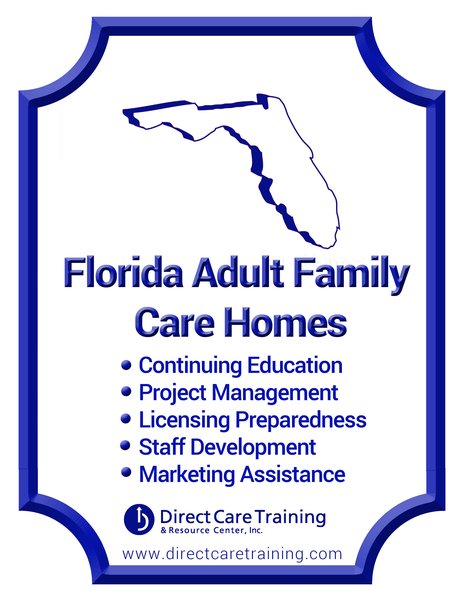 CEU product for Florida Adult Family Care Home - How Best to Get Along with Difficult People: Residents, Resident Family Members and Employees
The title is: How Best to Get Along with Difficult People: Residents, Resident Family Members and Employees. 3 CEUs for Florida Adult Family Care Homes.

It covers critical areas of ongoing interaction that is required in a small care home that contributes to effective, non-confrontational relationship management. Relationship strategies addressing interactions with behaviorally challenged residents, care coordinators and monitors and employees are discussed with a real-life drama playing out in the text to help users visualize themselves in certain situations.
Delivery: Once your order is placed you receive links to download your product. You have options of printed self-study products in digital format or usage of the on-line school. More details by phone or email: info@directcaretraining.com or 866.982.4449 Ext. 101.

Reviews
Featured Products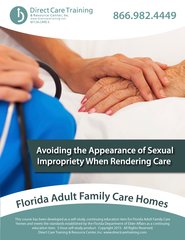 Avoiding Appearance of Sexual Impropriety When Rendering Care (3 CEUs)
$69.95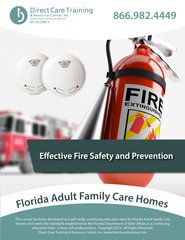 Florida Adult Family Care Home CEU Product - Effective Fire Safety (3 CEUs)
$75.00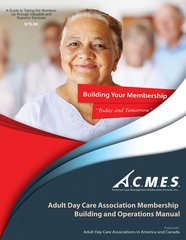 Adult Day Care Associations: Strategies for Heightening Membership
$29.95