Course 1140 - Accessing the Aid & Attendance Benefit for Disabled Veterans (2 CEUs)
Course 1140 - Accessing the Aid & Attendance Benefit for Disabled Veterans (2 CEUs)
2 CEU
This is a self-study course for providers of adult day care, group living, home care and skilled nursing homes that explains the dynamics of the Aid & Attendance Special Pension for disabled veterans and their surviving spouses. Covered are benefit amounts, qualifications and instructions on how to gather important records and how to apply.
This self-study course contains general information and suggestions that can be helpful in any community based care setting as well as home care and skilled nursing. It has also been prepared to serve as a three, (3) hour course for Florida Adult Family Care Home owners. Its advice should never be interpreted or accepted as a guarantee of any clinical, medical, financial or healing benefit and is provided for informational purposes only. Photos are used for communicative affect only and do not imply an endorsement by or affiliation with any particular entity or individual.
Delivery: Once your order is placed you receive links to download your product. You have options of printed self-study products in digital format or usage of the on-line school. More details by phone or email: info@directcaretraining.com or 866.982.4449 Ext. 101.

Reviews
Featured Products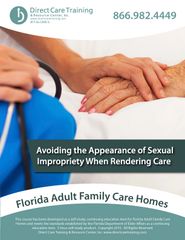 Avoiding Appearance of Sexual Impropriety When Rendering Care (3 CEUs)
$69.95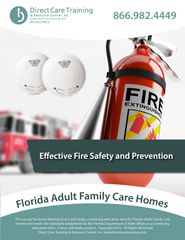 Florida Adult Family Care Home CEU Product - Effective Fire Safety (3 CEUs)
$75.00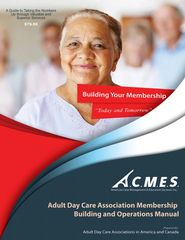 Adult Day Care Associations: Strategies for Heightening Membership
$29.95