Critical Skill Class: Pre-Licensing Preparedness and Licensing Renewal Course for Michigan Adult Foster Care and Home for the Aged Licensees
THIS IS AN ADMINISTRATIVE PREPAREDNESS COURSE FOR ADULT FOSTER CARE AND HOME FOR THE AGED MANAGERIAL STAFF AND BOARD MEMBERS
This is a course that combines audio and printed products into an online school product. It covers all of the items in State of Michigan Administrative Rule 400.14201 and more, including:
Adult Foster Care:  As Defined in the Act
Resident/Recipient Rights
Licensing Requirements
Effective Fire Safety & Prevention

Policy Development
Corporate Governance
Effective Financial and General Management
Person Centered Program Planning
Prevention & Containment of Communicable Disease:  Blood Borne Pathogens

First Aid - We will supply a local schedule

CPR - We will supply a local schedule

Reporting Requirements
Nutritional Protocol in Group Living

A truly effective multiple section presentation.Once purchase is made links are sent to the recordings and the printable items are sent as PDF files.
Delivery: You are ordering a virtual product. Generally within 2 hours a Discount Code is sent to you allowing you to enroll here at no further cost and finish the training:
https://direct-care-training-on-line-learning.thinkific.com/courses/pre-licensing-prep-michigan-adult-foster-care-homes-for-the-aged-pre-licensing-critical-skill-class
 More details by email only: ONLINELEARNING@directcaretraining.com
 or onlinelearning@directcaretraining.com.
 Reminder:  You are ordering a printable, self-study product.  
 Phone support is not available for online store orders, email only.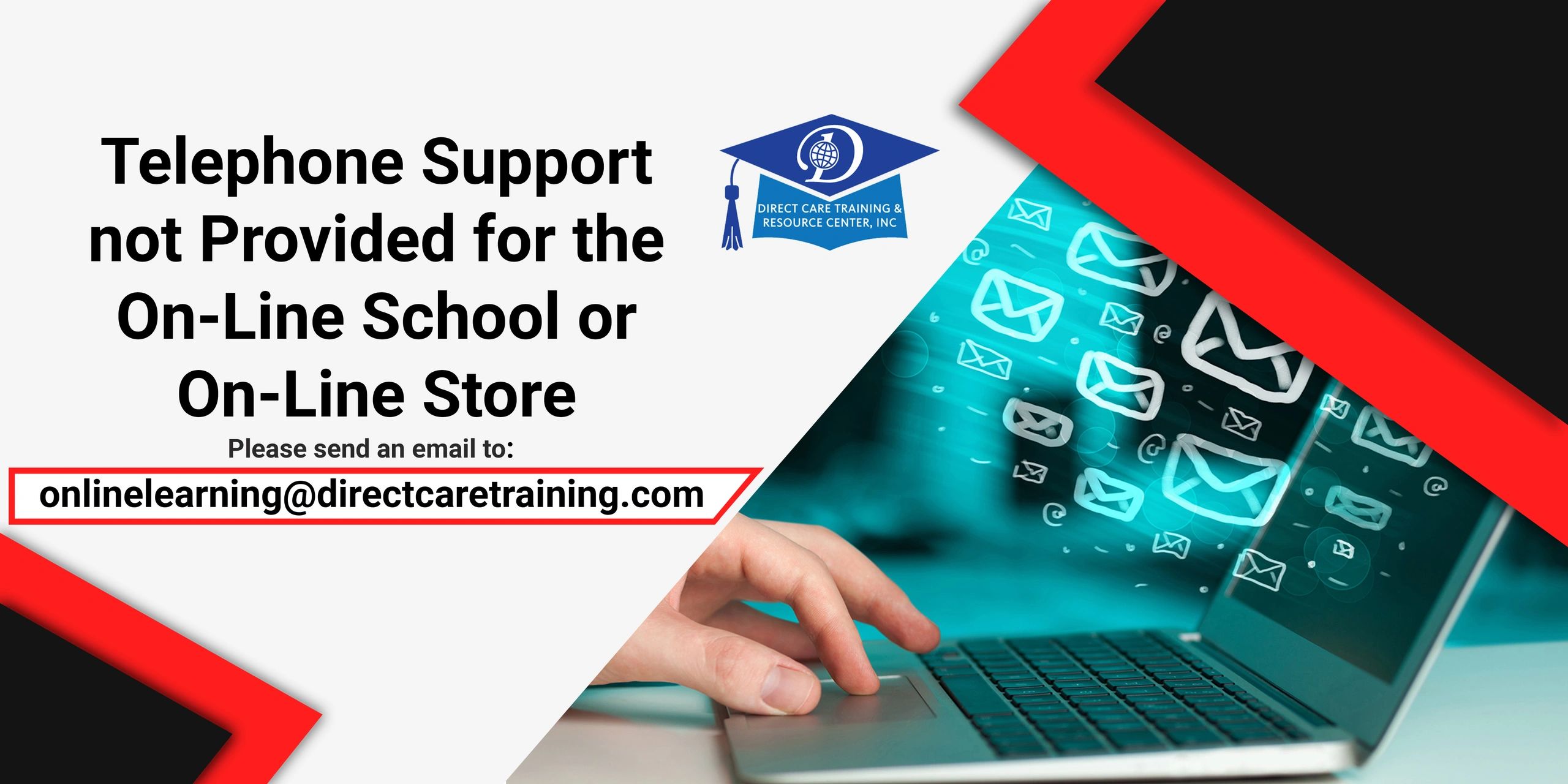 A Service You Will Find of Interest....
Disclaimer

Note: Direct Care Training & Resource Center, Inc. is a private organization that provides training and assistance to community care providers and prospective providers in matters of continuing education, business development assistance and general information workshops. We are not regulators.  We do not seek to replace regulators. We are not competitors of regulators.  Neither do we recommend that a provider of care or prospective provider of care ignore the advice and direction of regulators.  This is not our role.  For those whom we are assisting with accreditation please note that this is a collaborative and strategic process, not an overnight fix.  We need your involvement and patience.  Many of our training workshops are approved as continuing education units for adult foster care group home licensees and administrators, personal care homes, adult family care homes and other assisted living models. As such, many of our training products do incorporate the review of regulatory statutes, administrative rules and laws that pertain to the provision of care, all of which is readily available to the general public. We are not a governmental entity and our programs must never be viewed as a replacement or substitute for State or federally sponsored orientations, licensing preparatory meetings or any other government sponsored or governmentally mandated educational event or training. Additionally, approval for continuing education courses does not in any way constitute a governmental endorsement of other services provided by our company or any of its affiliates.  Furthermore, attendance at any of our live sessions, use of our self-study materials or online/virtual school and any technical assistance we may offer must never be viewed as a guarantee of potential business success, elimination of liability or specific financial gain. It is the responsibility of the individual business owner to work toward and create a pattern of success for his/her business entity.  While we make a concerted effort to offer quality advice and teach providers the highest levels of quality customer service, clients must not look to our company to ensure they are successful as community-based care providers.  We cannot guarantee how long it will take to attract clients or residents and we will not assure a particular lifestyle from your business efforts. Please note that licensed adult foster care group homes in Michigan who have contracts with community mental health agencies may be obligated to receive all direct care worker and medications training through that agency or the training organization they specify.  Check with them before calling our company to enroll in training programs. 6% sales tax charged on all self-study products in the State of Michigan.  Information provided in our workshops is up-to-date and accurate to the best of our knowledge and belief.  Sample forms used in live training sessions and the online/virtual school may bear the name of certain waiver agents but must in no way be interpreted as an implied endorsement by any agency or governmental department.  If a live class paid for is missed, no cash refunds will be made, however a credit will be issued allowing you to attend a comparable event within one year of payment.  Refunds not given for products ordered in this online store.