Direct Care Worker Multi-User Annual Subscription & School Renewal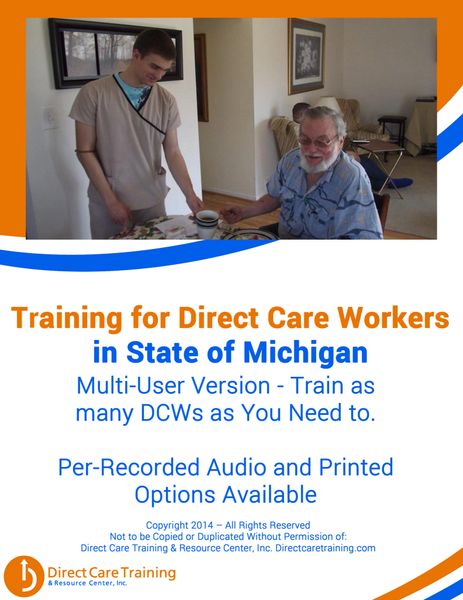 Direct Care Worker Multi-User Annual Subscription & School Renewal
ANNUAL SUBSCRIPTION - MULTI USER - THIS IS THE PRINTED VERSION FOR USAGE INSIDE OF THE HOME.  IT IS ALSO USED TO RENEW FOR THOSE WHO ALREADY HAVE AN ACCOUNT IN THE ON-LINE SCHOOL.  YOU THEN USE THE CODE ASSIGNED TO ALLOW STAFF TO BE TRAINED.  The online school for Direct Care Workers is at:  www.directcareworkertraining.com.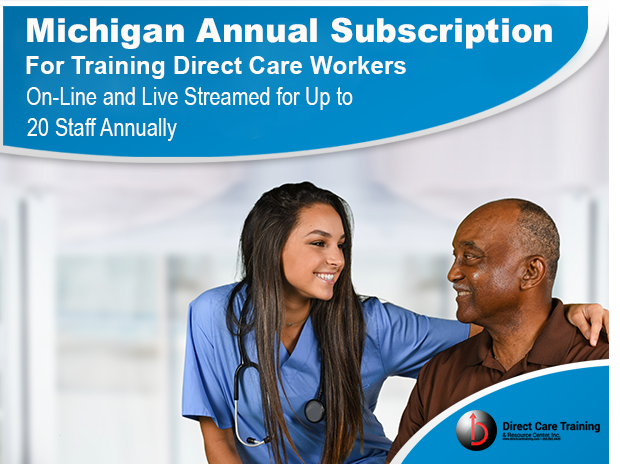 See Below if You Prefer to Use the Convenience of the On-Line School

Each year the cost is only $469.95 or less than about $.78 cents per day and you may use our products to train up to 20 persons in any calendar year using our online school and printable self-study products, all approved for usage for Michigan Adult Foster Care providers.  Allow each user to complete the review questions and send to us for validation.
These subjects are designed to polish direct care staff in adult foster care, adult family care home and similar care environments.  Subjects include:
Reporting Requirements:  Documentation Integrity - Including Handling Critical Incidents

Prevention & Containment of Communicable Disease:  Blood Borne Pathogens
Sanitary Kitchen Management that Prevents Disease
Effective Fire Safety & Prevention
Working with People I:  Person Centered Planning
Rendering Personal Care Safely and With Dignity:  Resident Protection
Responding to Emergencies
Basic Medication Administration
Resident/Recipient Rights and How These Relate to a Resident's Civil Liberties
Working with People II - Rendering Personal Care Safely and With Dignity

We have now added pre-licensing and community mental health requested course:  The Value of Gentle Teaching as part of Course 1123 - How Best to Deal with Difficult People and Situations.

A practical guide that provides clinically appropriate advice on managing behaviors in staff and those served in both group living and adult day health care environments.
How Our Approach to Complaints Could Dampen Hostility
Why Taking Responsibility Can Diffuse Situations
Why a Proactive Approach Could Prevent Unwarranted Hostility
Utilizing products such as these not only assist you in maintaining regulatory compliance but helps reduce liability and heightens the effectiveness of your staff.
Delivery:   Once your order is placed you receive links to download your product and it is sent via U.S. Mail.  More details by email:  info@directcaretraining.com.
Click Here to See This Training in the On-Line School.  The video below walks you through how the training works in the online school.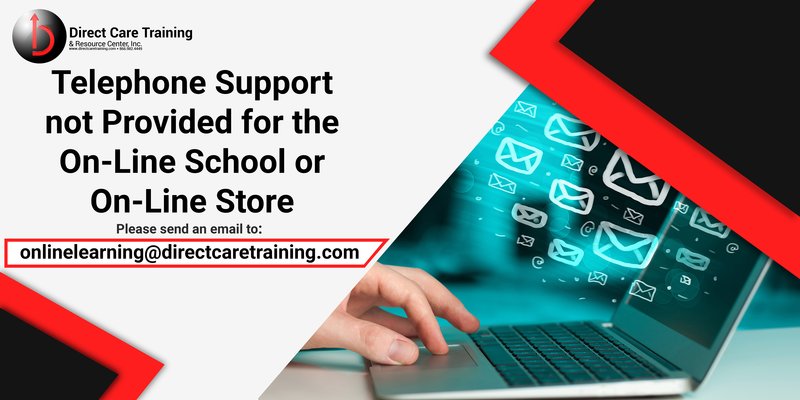 Reviews
Featured Products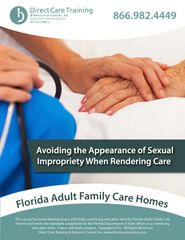 Avoiding Appearance of Sexual Impropriety When Rendering Care (3 CEUs)
$69.95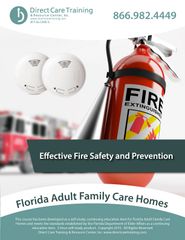 Florida Adult Family Care Home CEU Product - Effective Fire Safety (3 CEUs)
$75.00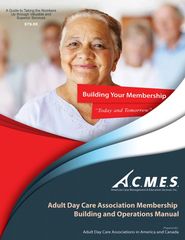 Adult Day Care Associations: Strategies for Heightening Membership
$29.95