OPPORTUNITY TO EXHIBIT DURING CEU EVENT FOR MICHIGAN NURSING HOME ADMINISTRATORS - JUNE 16/17, 2016 - LIVONIA, MICHIGAN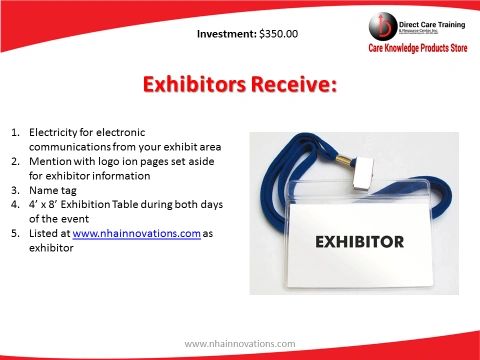 OPPORTUNITY TO EXHIBIT DURING CEU EVENT FOR MICHIGAN NURSING HOME ADMINISTRATORS - JUNE 16/17, 2016 - LIVONIA, MICHIGAN
A WELL COORDINATED EVENT, AGGRESSIVELY MARKETED THAT YOU DO NOT WANT TO MISS BEING A PART OF...SIGN-UP TO EXHIBIT TODAY....

Exhibitors Receive:
1. Electricity for electronic communications from your exhibit area
2. Mention with logo ion pages set aside for exhibitor information
3. Name tag
4. 4' x 8' Exhibition Table during both days of the event
5. Listed at www.nhainnovations.com as exhibitor

Delivery: Once your order is placed you receive links to download your product. You have options of printed self-study products in digital format or usage of the on-line school. More details by phone or email: info@directcaretraining.com or 866.982.4449 Ext. 101.

Reviews
Featured Products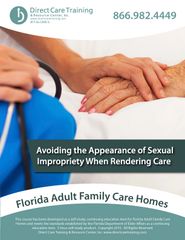 Avoiding Appearance of Sexual Impropriety When Rendering Care (3 CEUs)
$69.95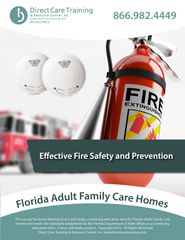 Florida Adult Family Care Home CEU Product - Effective Fire Safety (3 CEUs)
$75.00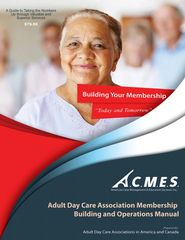 Adult Day Care Associations: Strategies for Heightening Membership
$29.95