Live On-Line Session on Human Trafficking Conducted by Bruce McCollum and Law Enforcement Captain
Periodically this area of the online store is used to gather payments for live events.  At this time the event is:
Human Trafficking:  What Care Providers Need to Know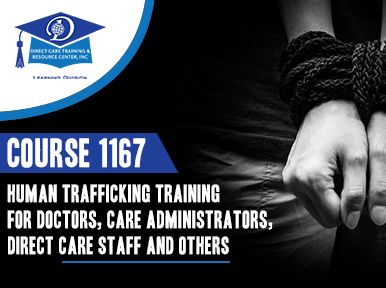 This animated, lively session, with a focus on Victim Identification, follows the outline Here:
https://directcaretrng.pathwright.com/library/human-trafficking-what-care-providers-must-know-to-join-the-prevention-fight/64669/path/

The event will be held as noted below:
Date:  December 10, 2020
Time:  8:00 a.m. EST
6:00 p.m. EST
Once your attendance purchase is made here, you are sent the Zoom links to both sessions and can choose which one you prefer to attend.  This is an outstanding continuing education and credentialing presentation for:
Physicians
Nursing Home Administrators
Nurses
Assisted Living Administrations
Adult Day Care Administrators
Please use your own name and email for the purchase, as certificates with the 4 continuing education credits are issued on the day of the event via email.
Questions, please send an email to:  onlinelearning@directcaretraining.com