Special Continuing Education Account for Direct Care Worker Training Subscription Holders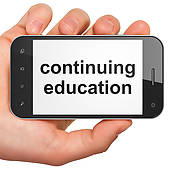 This is a special product for Michigan Adult Foster Care Direct Care Worker Subscription Holders.  When you have an annual training subscription to develop your direct care staff, continuing education (16 annual continuing education credits) is available to you for $40.00.  This applies for the administrator and licensee.
Once you make the purchase here, we will issue you a special code to use to take any classes you desire in this online library, Click Here.
If you do not have an annual subscription for Direct Care Worker Training then you should not purchase this product.  (Click Here to see the annual subscription for direct care staff)
Questions?  Please send an email to:  onlinelearning@directcaretraining.com
**  Please note online activity requiring a human response on the weekend could be delayed until the next business day.