Texas Adult Day and Activity Continuing Education and Staff Development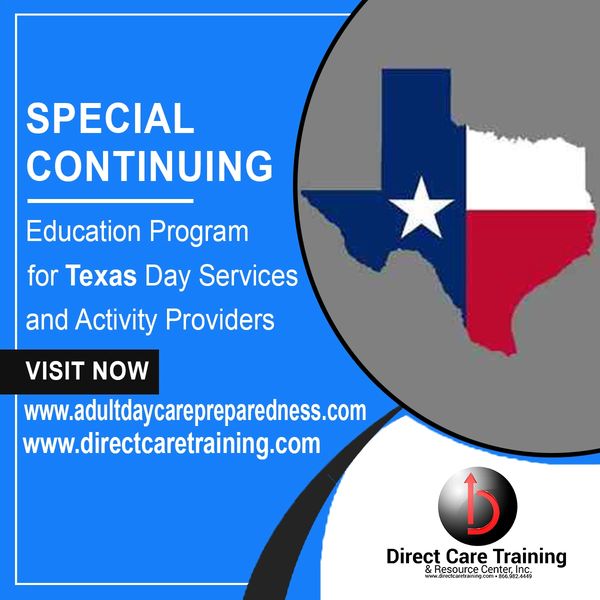 Texas Adult Day and Activity Continuing Education and Staff Development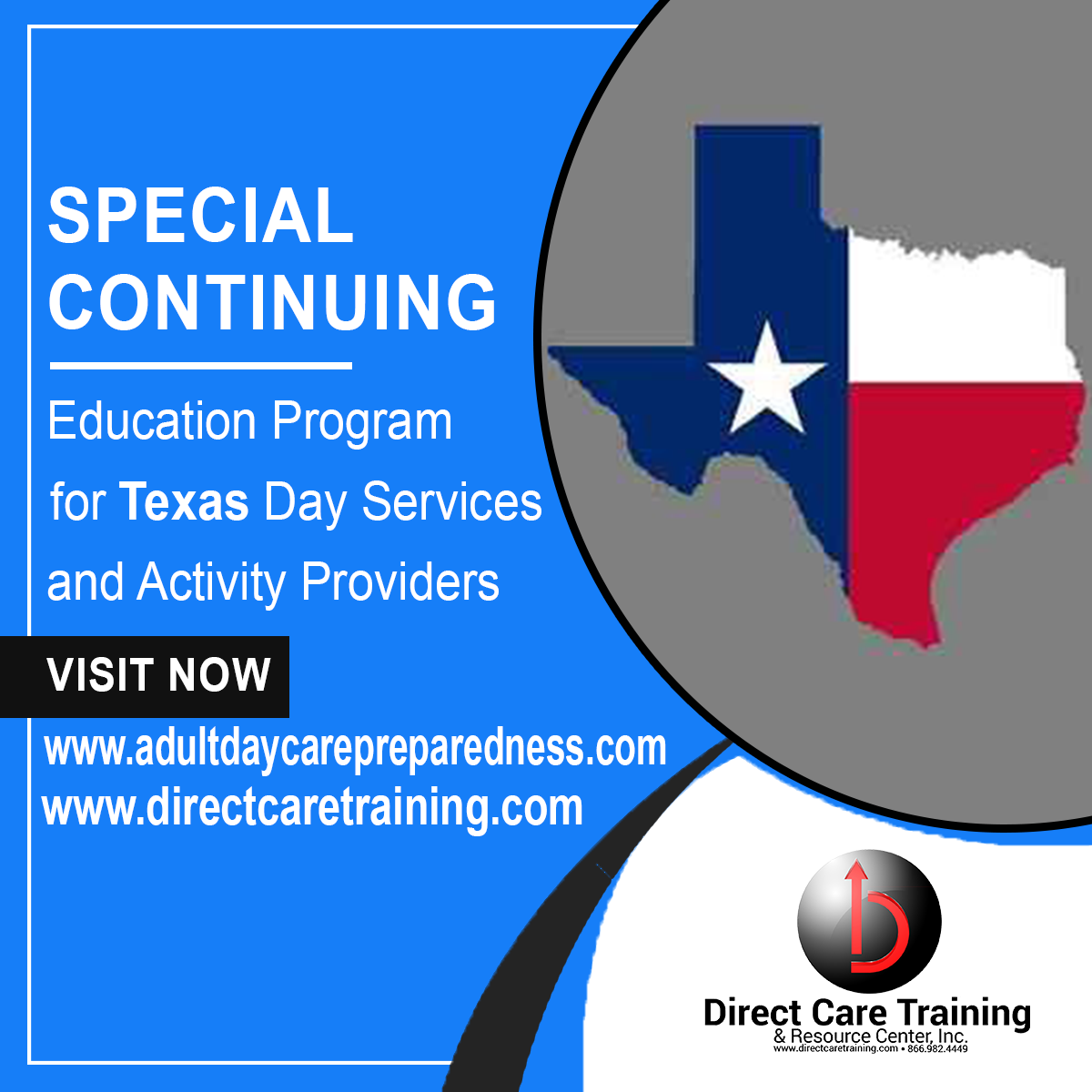 Click Now

This is an annual subscription product for Texas Day Services Providers. It allows for annual continuing education and development of staff. To visit the online school, preview the series of classes in the school and/or make your purchase there Click Here.
To review the applicable State of Texas Administrative Code, Click Here.

Centers use this product for:
New Hire Orientation
Annually Required Continuing Education
Ongoing Center Staff Development
Specific Deficiency Training
Once a subscription is purchased, a code is assigned that is used by your employees to complete any training on their schedule.  Questions?  Send an email to:  onlinelearning@directcaretraining.com. 
Reviews
Featured Products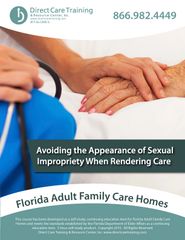 Avoiding Appearance of Sexual Impropriety When Rendering Care (3 CEUs)
$69.95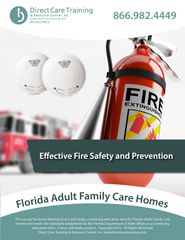 Florida Adult Family Care Home CEU Product - Effective Fire Safety (3 CEUs)
$75.00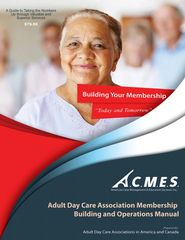 Adult Day Care Associations: Strategies for Heightening Membership
$29.95