The Complete Guide to Success in Adult Day Health Care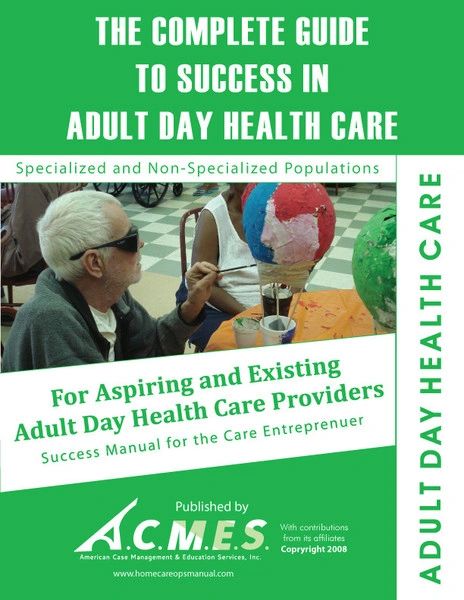 The Complete Guide to Success in Adult Day Health Care
A complete guide to understanding how adult day care and adult day health works from the regulatory requirements in your area and how best to position, develop and market your program.
Special sections on:
Raising capital for start-ups with an addendum on equity financing
Developing rehabilitative programs and why the Medicare CORF designation is such a complement to adult day care

Selecting the right business partner
Organizing effective, consistent staff training
Managing Regulatory Compliance
Developing Quality Activity Programs
Selecting the Right Business Partner
Developing Cognitive Day Programs that serve those sustaining catastrophic injury via auto or other accidents

Delivery:   Once your order is placed you receive the digital file of your product as a PDF.  Review it anytime on your tablet or smartphone.  More details by email:  info@directcaretraining.com.
Comes with an illustrated recommended equipment and furniture list.
Reviews
Featured Products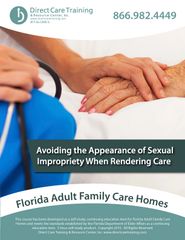 Avoiding Appearance of Sexual Impropriety When Rendering Care (3 CEUs)
$19.95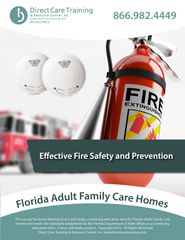 Florida Adult Family Care Home CEU Product - Effective Fire Safety (3 CEUs)
$19.95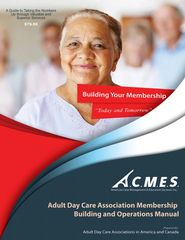 Adult Day Care Associations: Strategies for Heightening Membership
$29.95