The Complete Guide to Success in Adult Day Health Care
The Complete Guide to Success in Adult Day Health Care
A complete guide to understanding how adult day care works, the regulatory requirements in your area and how best to position, develop and market your program.
Special sections on:
Raising capital for start-ups with an addendum on equity financing
Developing rehabilitative programs and why the CORF is such a complement to adult day care

Selecting the right business partner
Organizing effective, consistent staff training
Managing Regulatory Compliance
Developing Quality Activity Programs
Selecting the Right Business Partner
Delivery:   Once your order is placed you receive the digital file of your product as a PDF.  More details by email:  info@directcaretraining.com.
Take the Class, Arrange Training for Current and Future Staff in Your Program in the Virtual School...
Reviews
Featured Products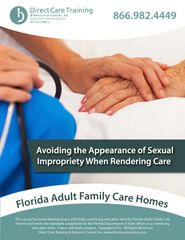 Avoiding Appearance of Sexual Impropriety When Rendering Care (3 CEUs)
$69.95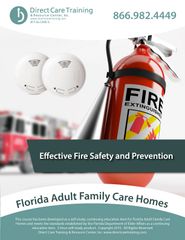 Florida Adult Family Care Home CEU Product - Effective Fire Safety (3 CEUs)
$75.00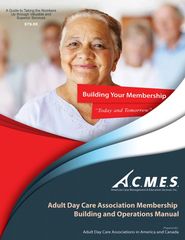 Adult Day Care Associations: Strategies for Heightening Membership
$29.95