The OnLine Training for ALS Employees in the State of Georgia
The OnLine Training for ALS Employees in the State of Georgia
This is an online school product for those who work in Alternative Living Environments in the State of Georgia, including Community Living Homes and Personal Care Homes. There are four, (4) modules:
Developing and Following Disaster Preparedness Plans with Fire Prevention and Safety
Knowing How to Identify the Needs of Special Populations (Mentally Ill, Developmentally Disabled, Alzheimer's Sufferers)
Recognizing and Properly Responding to Reports of Abuse and Neglect
Prevention and Containment of Communicable Disease - Blood Borne Pathogens
Product Delivery: Once your order is placed your products are delivered in PDF format via email. You may use these to train and equip up to ten, (10) staff members every year as long as the subscription is renewed. You will receive a link reminding you to renew each year, if you choose to do so.
If you prefer to have access to the online school instead of using digital, printable products please Click Here.
For the Culture & Diversity: Human Sensitivity Course for Georgia Adult Day Care Providers Click Here
Important Reminders Video - Regardless of the Home Model and State of Operation
Reviews
Featured Products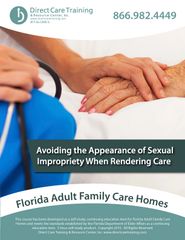 Avoiding Appearance of Sexual Impropriety When Rendering Care (3 CEUs)
$69.95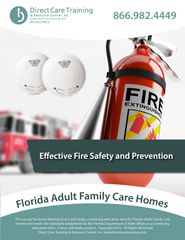 Florida Adult Family Care Home CEU Product - Effective Fire Safety (3 CEUs)
$75.00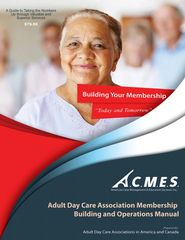 Adult Day Care Associations: Strategies for Heightening Membership
$29.95