The Mobile Secretary - Level 2 - Professional Correspondence Service
$99.95
This communication could be coming to you...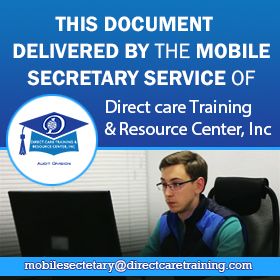 The Mobile Secretary provides staff who can assist in handling these important clerical and research responsibilities.  It's as simple as opening an account in the online store, right here!


S
ign-up today!


The result will be professional communications, improved governance and an image that impresses and endears while saving you valuable time.  Now that is worth the investment.  The service has three tiers which are:
$69.95 Monthly
4 correspondences monthly
$99.95 Monthly
7 correspondences monthly
$179.95 Monthly
15 correspondences monthly

CAN YOU HIRE A FULL-TIME OR PART-TIME SECRETARY FOR EITHER AMOUNT?
Click Here for Further Product Explanation